Do you want to use WPForms calculations to let your customers select different product options that affect the pricing on your order forms?
When you manage an online store, you may want the customer to be able to select different options for a specific product so you can increase your sales. In this article, we'll show you how to add product options that change the calculated price for a product with WPForms.
Adding Product Options to Your Order Form
WPForms comes with a variety of different payment fields that let you customize the way you sell your products so you can optimize your eCommerce. You can allow your users to choose different product options that change the total price of your product.
For instance, say you're selling printed t-shirts and want the user to be able to select things that affect the pricing like:
Quantity
Size
Style (t-shirt or sweatshirt)
You can do that easily by using payment fields with multiple items or dropdown items.
And, adding product options to your order form lets your customers customize their order exactly the way they want.
So let's take a look at the step-by-step guide on how to add product options that change the total price on your order forms.
How to Change the Total Price Calculations With WPForms
Follow these steps to use WPForms calculations on your order form. Ready to start? We made a video to show you all of the steps in this guide.
Check out the written tutorial below.
Step 1: Create a WordPress Form
The first thing you need to do is to install and activate the WPForms plugin on your site. To get started, read how to install a WordPress plugin.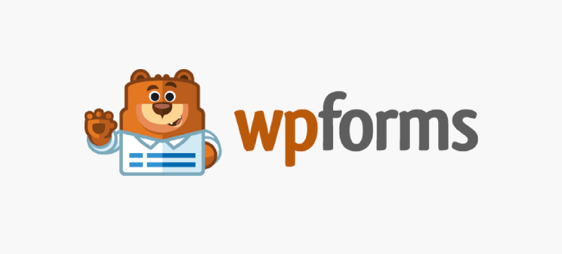 It's the best form builder plugin that lets you build different types of forms including a simple contact form and a newsletter signup form using its drag and drop interface.
Check out our tutorial on how to create an order form.
Step 2: Add Product Options
Now that your order form is created, let's add multiple product options and allow users to customize the order to their liking.
For this, we'll be using the Dropdown Items field under the Payment Fields section.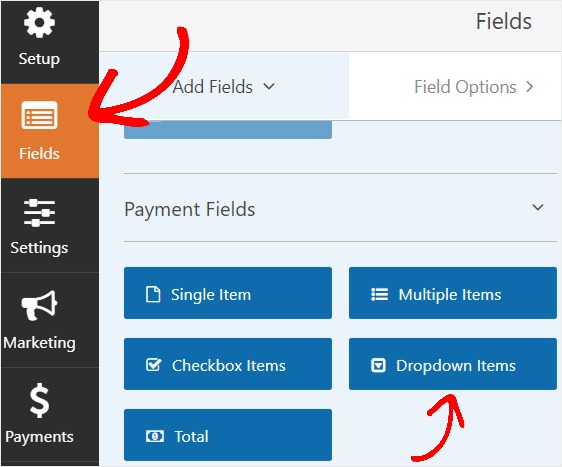 To customize a certain field, click on the field in your form builder. You can then change the label, items, and their prices.
For this example, let's add two dropdown item fields and name them Item #1 and Item #2.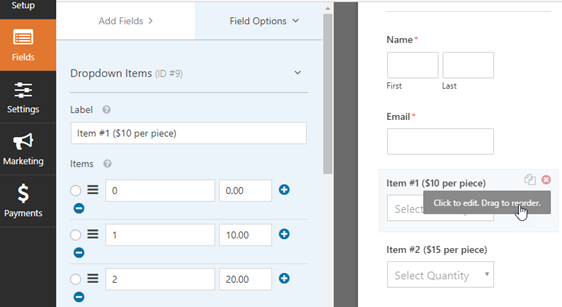 Keep in mind that you can add more items if you wish, and WPForms calculations will calculate the total. Be sure to set the right price for all the items you add.
You can also change the placeholder text of the dropdown field. To do that, click on the dropdown field in the right hand panel and edit the Placeholder Text option under the Advanced Options on the left hand panel.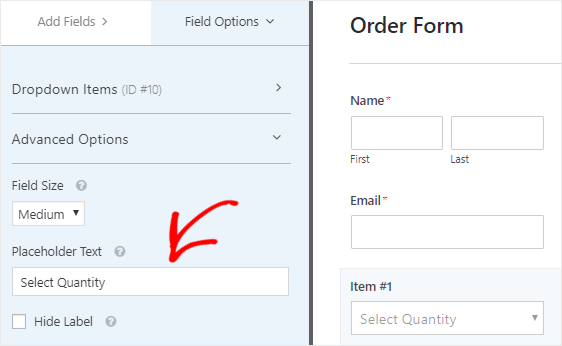 Repeat the above steps for Item #2. Once done, click on the orange Save button in the top right corner.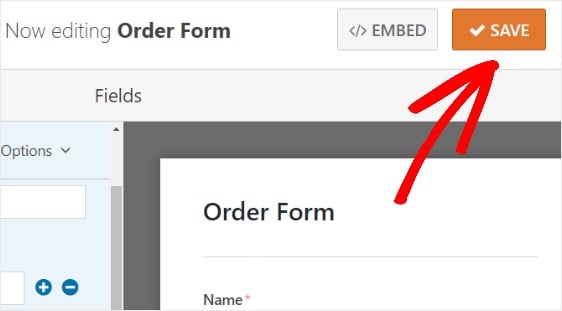 Step 3: Publish Your Order Form
To publish the form you've just created, head over to Pages » Add New from the left sidebar of your WordPress admin panel.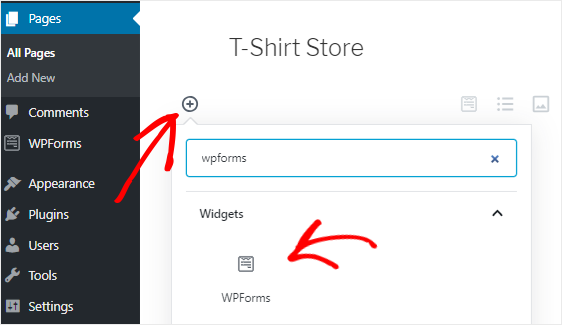 Now click on the Add block (+) icon and search for the WPForms widget.  Once you find it, click on it to add it to your block.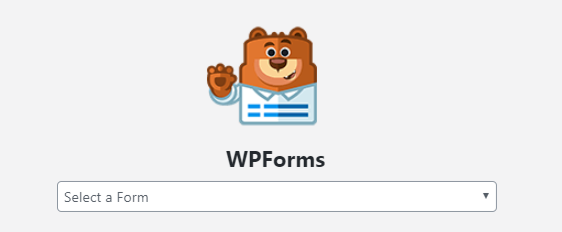 Next, select your order form from the dropdown box to add the form to your page. Now, you can publish your page after making any necessary changes to it.
Final Thoughts on WPForms Calculations
That's it! You now know how to add product options that change the total price on your order forms so you can boost your eCommerce sales.
If you enjoyed this article, you might also want to read how to sell digital products on your site.
What are you waiting for? Get started with the most powerful WordPress forms plugin today.
If you like this article, then please follow us on Facebook and Twitter for more free WordPress tutorials.